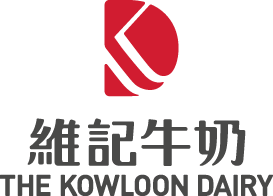 Maintaining the absolute integrity and sustainability of our brand — from farming, sourcing and production, to storage and delivery — is Kowloon Dairy's number one priority and underscores our commitment to quality and service.
The expression of satisfaction on our brand's new logo underlines our dedication to generations of happy Hong Kong families.
After 80 years, it is good to know, some things have not changed at all. We at Kowloon Dairy continue to freshly make all of our great-tasting products, to exacting international standards, right here at home in Hong Kong. We would like to think it is possibly the freshest milk you could get anywhere in the world, unless you are living on the farm!